Freitag, 12. April 2013 10:30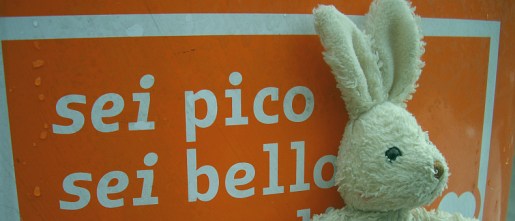 Mahler ist heute erschöpft. Wochenlang hat er sich mit den Worten des Herrn Geheimrat aus Frankfurt und dem aus Livland anrollenden Lenz befaßt und gerungen hat er auch damit. Soll ein anderer verstehen, muß man erst mal selbst begreifen. Weia. Budnikowski übernimmt heute und findet, als er fischt, in seinem Netz Worte der Frau Patti S. und freut sich darüber. Hier seien sie weitergereicht.
"Build a good name. Keep your name clean. Don't make compromises, don't worry about making a bunch of money or being successful. Be concerned about doing good work. Protect your work and if you build a good name, eventually that name will be its own currency. Life is like a roller coaster ride, it is never going to be perfect. It is going to have perfect moments and rough spots, but it's all worth it!"
Singe der Jugend das Lied Deines sich dem Ende zuneigenden Lebens. Arbeite!
Thema: Dichtung der Wahrheit | Kommentare deaktiviert | Autor: Christian Lugerth